GosuncnWelink Released New LTE Cat. 1 module GM196H Based on ASR1606 new generation platform
Recently, GosuncnWelink released the new LTE Cat.1 Bis module GM196H, which is based on the latest generation ASR1606 chip platform with advantages such as complete functions, leading performance, safety andreliability. Based on the previous generation of products, GM196H takes a step further, with excellent voice capabilities, positioning scheme capabilities and rich hardware and software support capabilities, GM196H especially suitable for POC(Push-to-Talk Over Cellular), financial payment, vehicle-mounted tracking and other industrial applications, bringing customers high-quality LTE Cat. 1 communication solutions.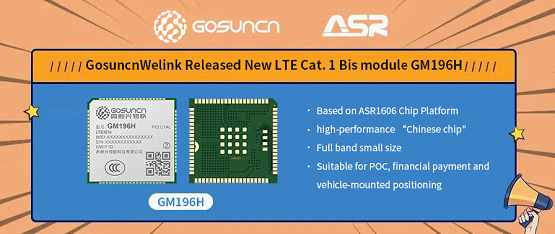 GM196H module is a new member of GM196 module series. It isin LCC+LGA 22.9mm × 21.9mm SMT compact package, which is the same with the restof the series and is compatible with the mainstream packaging mode of theindustry. In order to meet the rich application of multiple industries, GM196H supports a variety of hardware pin interfaced efinitions as well as supports double SIM card, three serial port, external SDcard, button, LCD and Camera device interface. GM196H also adding GPS power supply and control pins, which ASR5311 GNSS chip can be attached externally. GM196H has built-in Codec chip, which cansupport analog voice and provide complete voice, data, positioning and other business capabilities.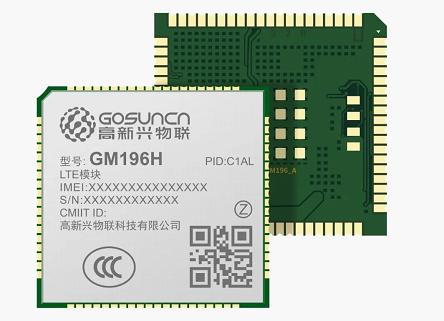 GM196H module
GM196H is available in standard AT versionand OPENCPU version according to customer different needs. In terms of application-oriented compatibility and ease of use, GM196H supports software protocols including TCP/UDP/FTP(S)/HTTP(S)/FILE/MQTT/SSL/TLS/ multiplex APN/ multiplex Socket /TTS. GM196H can support Unicom Gewu IoT platform,Telecom CT WING platform, Mobile ONEnet platform, Ali cloud platform and othermainstream cloud platform protocols in the industry to help customers deploy solutions faster.
GM196H module was designed and optimized at the schemelevel according to the key requirements of industry customers:

POC industry: provide TTS and analog voice, customers donot need external CODEC compared to other LTE Cat.1 chip solutions, and support OPENCPU development.

Financial payment:provide compatible and universal AT instruction version in financial field, and customers can smoothly switch.

Vehicle positioning: support external cost-effective ASR5311 GNSS chip, multi-channel serial port and OPEN development.
ASR1606 chip
The excellent performance of GM196H module comes from a more powerful"core": ASR1606 chip. As ASR Microelectronics's new-generation LTE Cat. 1 chip platform, ASR1606 delivers an even more integrated single-chip SoC solution which incorporating a 624MHz Cortex-R5 processor, modem communication unit, Codec audio unit, pSRAM+Flash storage unitand PMIC, with smaller package size and more powerful performance. ASR1606 adopts advanced and mature 22nm process, which can provide more stable production capacity under the chip shortage situation. ASR1606 inherited the software baseline of ASR160x series, and achieved wide compatibilitythrough rich peripheral interfaces. In order to further improve the cost advantage, ASR1606 has optimized the architecture in frequency band selection and storage space. There is no doubt that ASR1606 brings the best solution to the hot LTE CAT.1 market application!
At present, GosuncnWelink LTE Cat. 1module series support two mainstream packages: LCC+LGA 22.9×21.9mm (GM196N,GM196H) and LGA 15.8×17.7mm (GM331), as well as rich functions and frequency band configuration, which can be flexibly configured according to requirements.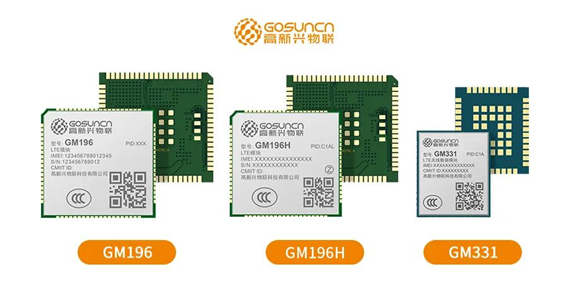 GosuncnWelink LTE Cat.1 Module Series