Smart Metering Application
Customer products&usage scenario
GosuncnWelink provides the Malaysian power company with a DTU + Cloud overall solution. On the 2G/3G/4G network, D200 provides remote data transmission, it can be connected to serial devices (via RS232/RS485/USB interface), such as sensors/PLC/flowmeter, etc.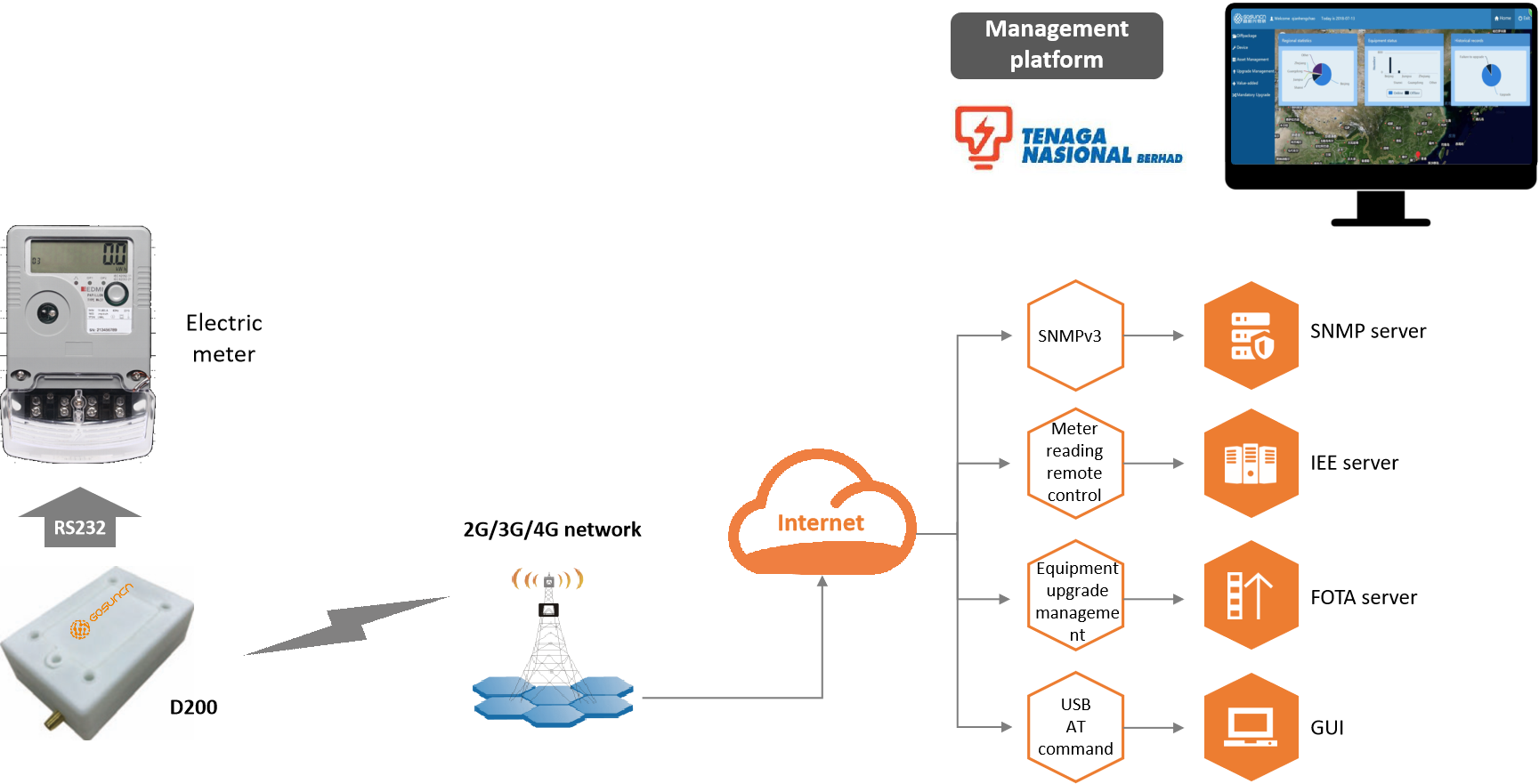 GosuncnWelink has rich experience in R&D and application deployment of industrial Router and DTU products, and can provide the overall solution of Device+Cloud. Through the global 4G/3G/2G band support of 4G DTU products, it can realize blind spot free communication nationwide.
Customer product advantages
The D200 4G wireless DTU makes use of the advantages of the public 4G network to provide long-distance data transmission. Its built-in industrial grade wireless module helps it achieve excellent performance and uses embedded open Linux as its software platform. It can be connected to serial devices (RS232 interface), such as sensors/PLC/flow meters, and can activate transparent data transmission through the operator's 2G/3G/4G network.
It is widely used in the M2M field of the industrial chain, such as ITS (intelligent transportation system), supply chain automation, industrial automation, intelligent buildings, fire protection, environmental protection, weather monitoring, intelligent medical treatment, telemetry, space exploration, agriculture, forestry, water conservancy, mining and petrochemical fields.